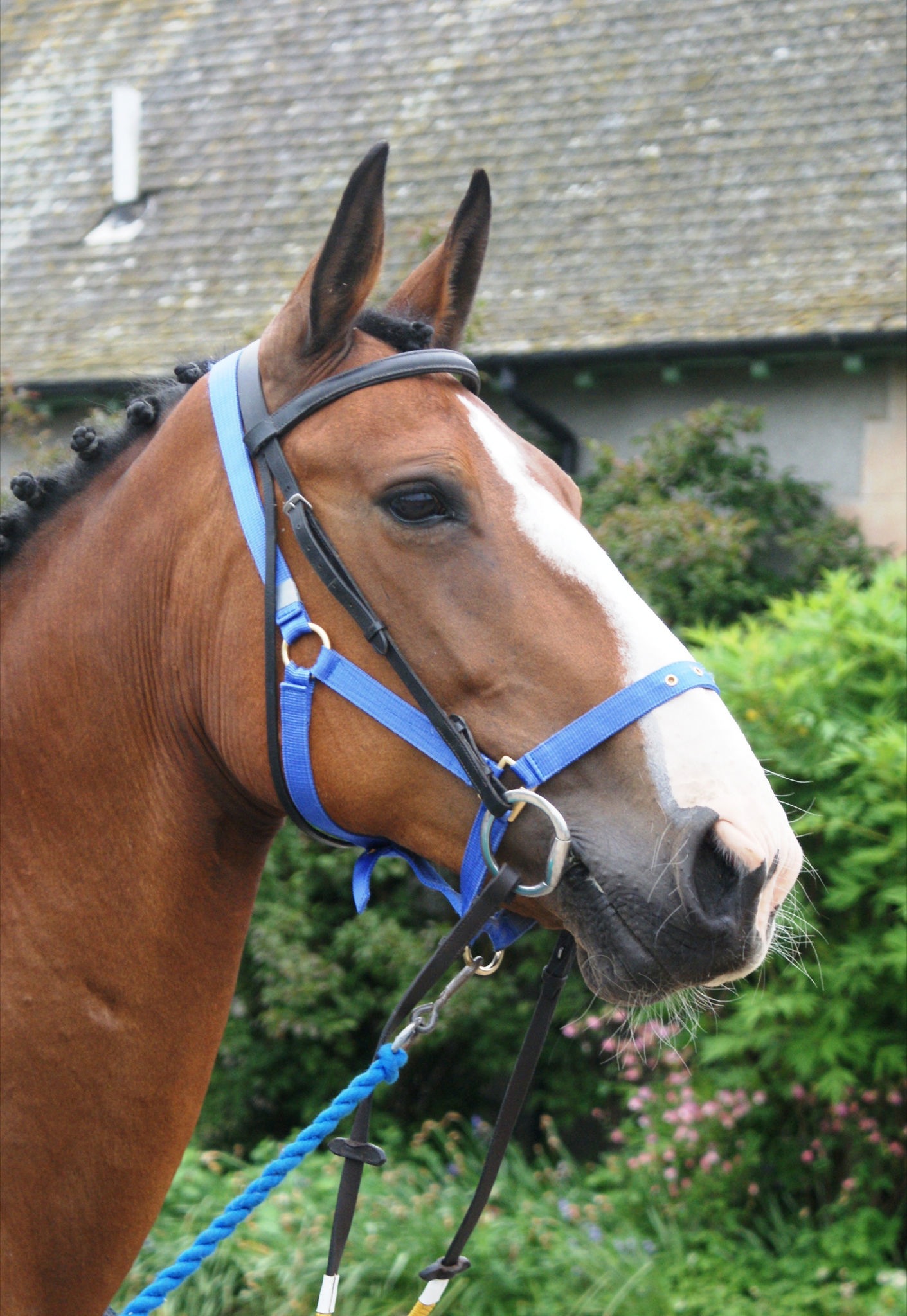 Seven


Click on Seven's photo to see more pictures.

Seven is the biggest of our horses 15.3 hh (5ft 3in) – but is very much a gentle giant.  She is a lovely mare, mostly brown in colour with a black mane and tail – and a white stripe down her nose.  We bought her in September 2011 and she quickly became a real favourite – both with our riders and with our volunteers.   She was born in Ireland, is 15 years old and used to be a trekking horse.. She is very tolerant and is quite happy to have lots of people around her – whether they are helping a rider to mount, or trying to get rid of the mud after she has been 'enjoying' a day out in the fields.   She loves to watch everything that's going on when she's standing in her stable (she's basically nosey) – and she's always looking over her door (except when there's a pile of hay or food bucket to be attended to).   She particularly appreciates it when treats supplied by riders are added to her food bucket – apples and carrots are a real favourite. She is sensitive to midges and buttercups though!  Like many of us – she also has a stubborn streak – but it all adds to her personality.   She prefers the slow pace!
If you would like to adopt Seven please visit our Adopt A Pony page.